Management
An experienced management with a long term perspective on nurturing partnerships and delivering strong results. 
We aim to build a reputation for an exciting workplace and a motivating environment.
Our management works hard to achieve an environment where people can succeed; recognizing and empowering individuality, authenticity with strong emphasis on team spirit.
We demand from ourselves and from those who work with us the highest ethical and professional standards. 
Rudolf M. Tubbeh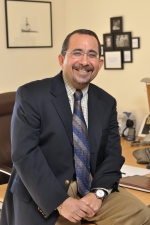 Founder of Sager Pharma

Born in 1952;
40 years spent in the Pharma industry in international and Hungarian management positions.
Extensive experience in sales, marketing and general management.
Started career in 1978 in Sandoz Canada in sales. Held positions in marketing and business development before moving in 1986 to an international Sandoz career in Basle Switzerland;
Middle East Regional Director and later as
International Marketing Manager for Middle East, Central Europe and Africa.
In 1992 moved to Hungary as General Manager of Sandoz Pharma affiliate.
In 1997 Rhone Poulenc as General Manager.
In December 1999 founded Sager Pharma.
Working in several continents in multi-cultural environments across a wide spectrum of functions, Rudolf Tubbeh has acquired a strong network of contacts, a good understanding and appreciation of pharma business at all levels.
Dr Gergely Kovács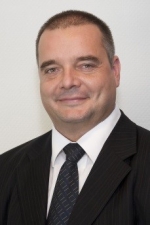 Chief Executive Officer of Sager Pharma.

Born in 1969, 27 years pharmaceutical experience.
A doctor of medicine degree from Semmelweiss Medical University (1993).
MBA in Sales and General Business Administration from the Budapest University of Economics (2004).
As a cofounder of Sager Pharma, being involved since the beginning in building the sales and Makreting organization, Gergely Kovács has been recently appointed as Managing Director of Sager Pharma to lead the organization 7 years - between 2015 to 2021. He is currently supporting the company as a consultant.
Kálmán Kristóf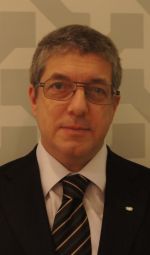 Chief Operating Officer of Sager Pharma

Born in 1964, having 27 years of experience financial management and auditing,
including 12 years in Pharma industry.
Held positions as:
Consultant at Arthur Andersen
Controller in Sandoz Pharma
Head of Finance and Administration at Hasbro Central Europe
Head of Finance and Administration at Budapest Veneer Works
Last 10 years Head of Finance and Administration at Sager Pharma
Mr Kálmán's disciplined approach to organization structures and a strong background in finance and administration has earned him the position of being appointed as Chief Operating Officer since September 1st 2015.
Sager Pharma has a comprehensive and complete management structure, which includes: 
- Medical and Regulatory department
- Human Resource Manager
- Two separate Business units, which include own Product/Brand managers, Field force management and Field force members.
Sager Pharma is fully integrated from regulatory to distribution, marketing and sales.