Halset Throat Spray
Halset® Throat Spray - for relieving the symptoms of dry throat (sore throat, irritation, and burning sensation)
The mucous membrane of the oral cavity and the throat can be exposed to irritation because of inhaling cold, polluted or dry air. This can result in hoarseness, sore throat or difficulty swallowing, which may be signs of a common cold as well.
Halset Throat Spray
lubricates and nourishes the mucous membrane of the oral cavity and the throat;

calms the irritated mucous membrane by forming a protective film, and

promotes its regeneration,
thus reducing the feeling of hoarseness, relieving sore throat and easing swallowing.
Halset Throat Spray
can be administered from the age of 3 years,

is free of alcohol and sugar, and

is pH neutral.
Halset Throat Spray contains panthenol, i.e., provitamin B5 (previtamin), which is an anti-inflammatory and wound-healing substance. Peppermint oil found in the product provides pleasant taste and good breath.
Application
Spray the solution into the mouth for treating the throat several times a day as required (approximately every 2 hours). The product should be used undiluted.
Dosage
Adults: up to 4 puffs per occasion
Children (between the ages of 3 and 15 years): up to 2 puffs per occasion
Main ingredient
Panthenol
Presentation
30 mL of solution
This product is a medical device (CE), which is also considered under the category of nondurable medical supplies and equipment.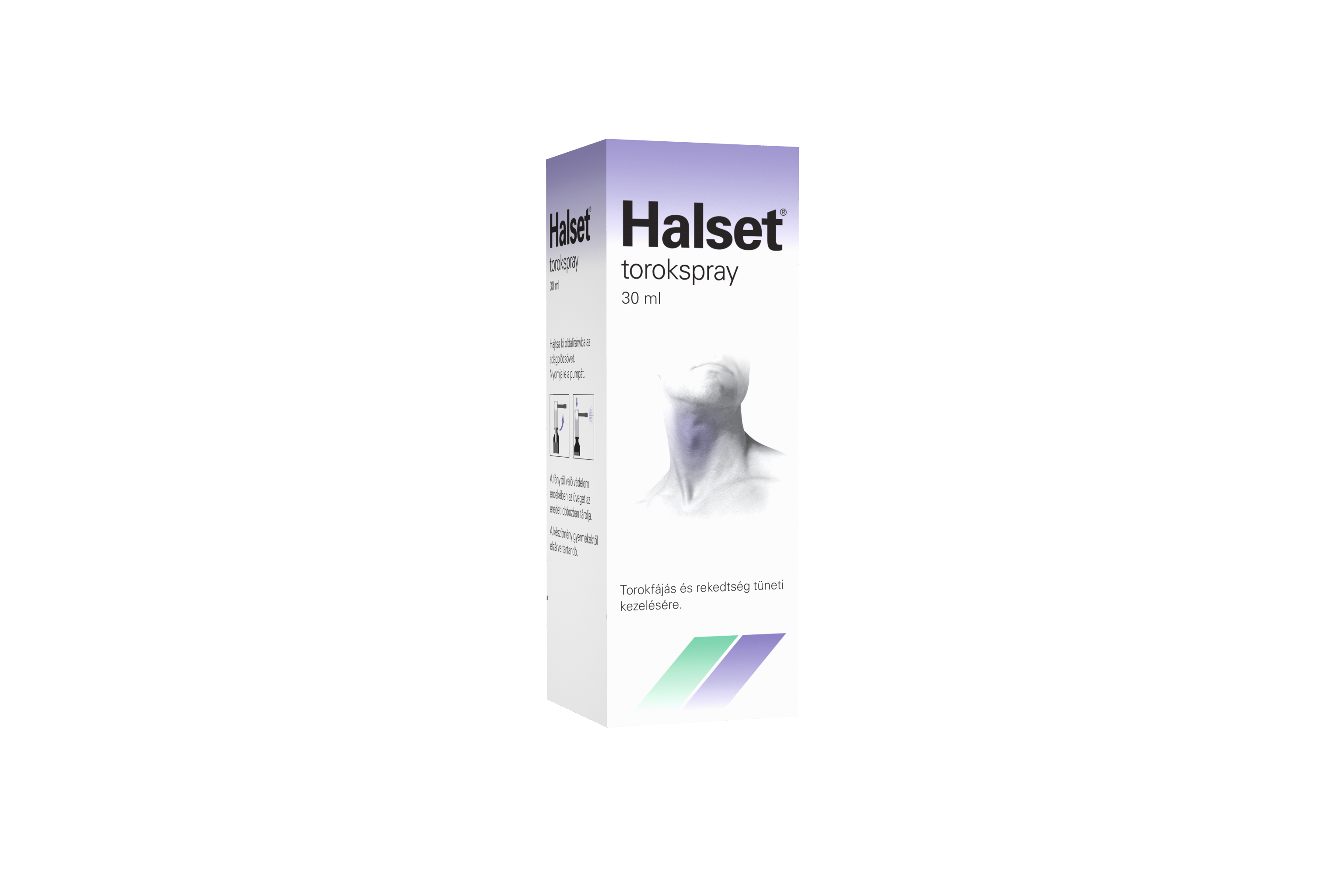 Please, read the complete Instruction For Use (find at the following link) before using the product.
A kockázatokról olvassa el a használati útmutatót, vagy kérdezze meg kezelőorvosát!